In 2015, the NFL launched its official channel on YouTube (YouTube.com/NFL).  The channel showcases game previews, in-game highlights, post-game recaps, as well as news clips, analysis, fantasy football advice, and more.
On May 12th the NFL and YouTube announced a multi-year renewal of their partnership.  The new collaboration will feature an expanded amount of content.  Of particular note, for the first time ever on YouTube, the NFL will make available some of the most exciting games in their history.  They will present the three most notable games for each of the 32 clubs in the league.  Although specific dates regarding when these games will become available for viewing has not yet been revealed, the NFL did divulge that it will be sometime before the start of the 2016 season.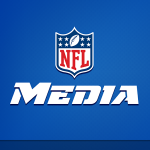 If you're not already subscribed to the NFL channel on YouTube, I recommend you do it right away.  It's already loaded with great football content every fan will enjoy, and the addition of each franchise's greatest games will make the channel that much more compelling.  Visit YouTube.com/NFL and select the 'Subscribe' button to join in the fun!
Related Posts You'll Like: