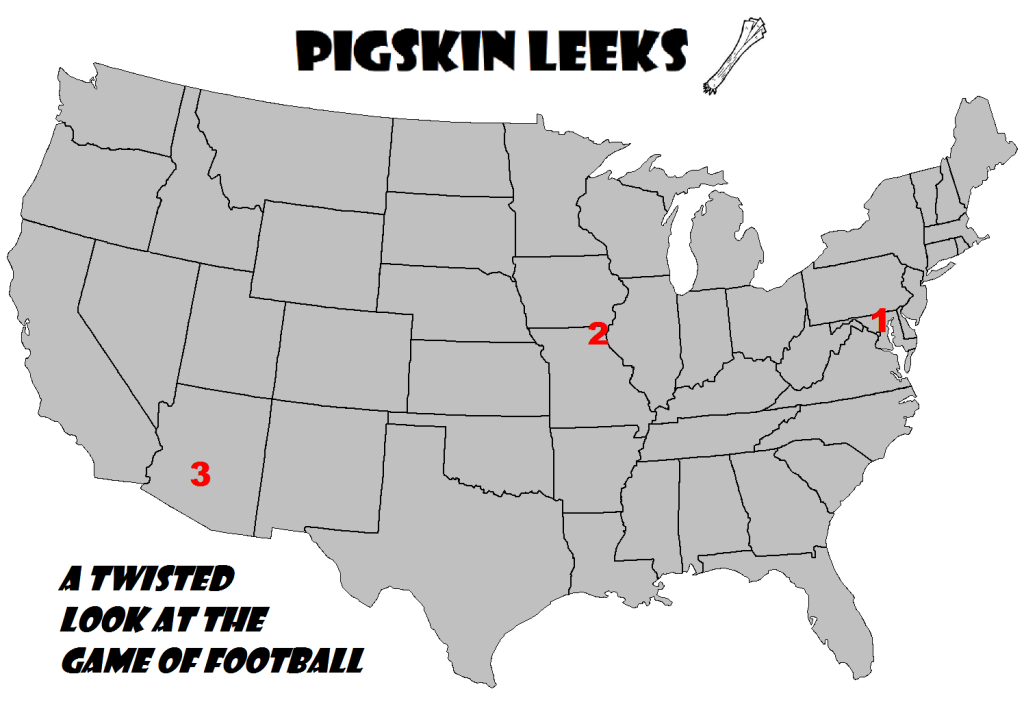 ---
1.  COLUMBIA, MD – To put it kindly, the Cleveland Browns franchise has been mired in mediocrity for the past two decades.  Since 1995, only two seasons concluded with a winning record.  To exasperate things even further, a new quandary has surfaced that promises to thrust the franchise into even deeper discord.  "The Cleveland NFL franchise needs to change its name", says Donald Smith.  Smith is a forklift operator from Columbia, MD, and is principal director of CVDAN (Color Vision Deficiency Awareness Now), a group 220,000 individuals strong that promotes awareness to color blindness.  "'Browns' is an offensive term that's loaded with pigment bigotry", insists Smith, "and we will not rest until the Cleveland franchise changes its name."  Polls indicate that the majority of people side with CVDAN, and support for their cause is growing daily.  Cleveland Browns majority owner, Jimmy Haslam, asserts that, not only is 'Browns' not an offensive term, but is a pleasing color, even if viewed in grayscale.
---
2.  MONTICELLO, MO – Enis Scholz, 74, of Monticello, MO, has filed a lawsuit against Monticello High School seeking recompense for injuries incurred during the Monticello Cyclones – Kirksville Trojans high school football game last October.  The Cyclones employ the practice of sounding a mock emergency siren whenever a home touchdown is scored, along with a PA announcement that states, "A touchdown has been sighted in the Monticello end zone.  Please take appropriate action and cheer your home town Cyclones on."  Scholz confused the alert with an actual tornado warning and, in his haste to seek shelter, tripped down a staircase leading to the cellar of his home.  The fall resulted in a broken leg, cracked collar bone, and multiple contusions.  "I'm not ashamed to say that I'm a'scairt of tornadoes and storms", says Scholz.  "When the kids set off that Godforsaken siren, I scramble for shelter every sons-a-bitchin' time!"  The 10-1 Cyclones set school records for touchdowns scored this past season.
---
3.  GLENDALE, AZ – New England's Malcolm Butler, the rookie corner-back that intercepted Russell Wilson's pass late in this year's Super Bowl to clinch the game, has been fined $50,000 for wearing socks that are not sponsored by the NFL.  The NFL was tipped off to Butler's transgression after Seattle fan, Rosco Pookey, submitted the damning evidence.  "I was watching the game from my seat in section 435, when I noticed something about Butler's uniform that didn't look quite right."  It was then that Pookey took his Tempax camera and started snapping away.  Sure enough, after reviewing the images later at his home, Pookey verified that Butler's socks were not Under Armour brand – a violation of NFL policy.  Butler insisted that the pictures were not of him, but eventually paid the $50,000 fine to avoid the adverse publicity.
---
---
Related Posts You'll Like: