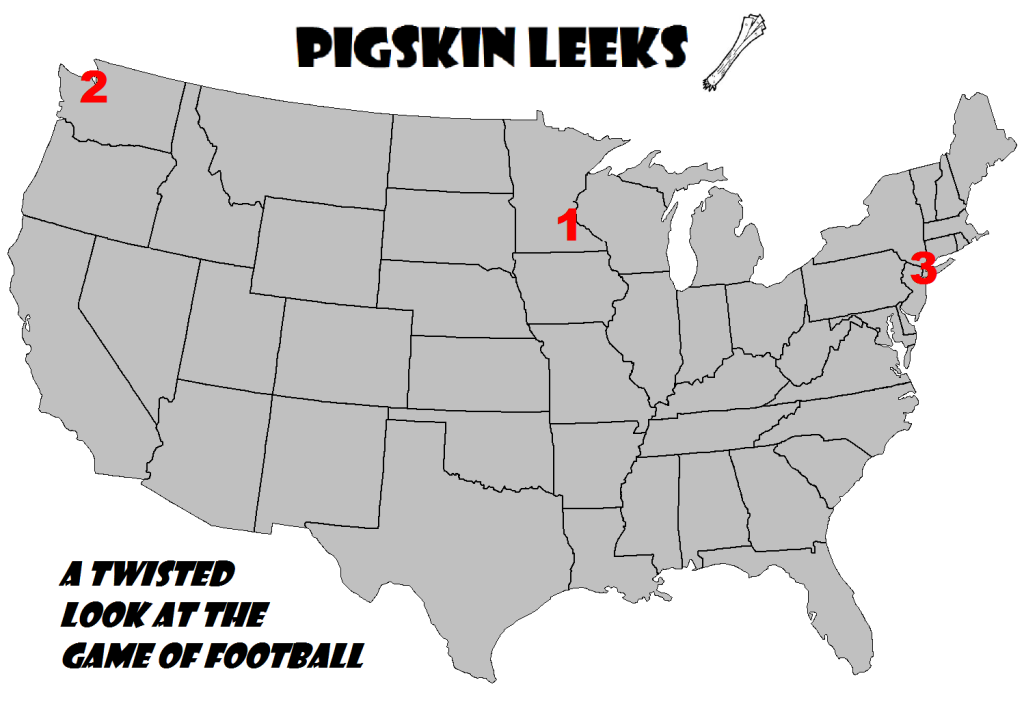 ---
1.  EDEN PRAIRIE, MN – Adrian Peterson's agent, Craig Wattle, confirmed today that Peterson has placed himself into a state of suspended animation.  Peterson, running back for the Minnesota Vikings, found himself mired in widespread media coverage early in the 2014 NFL season after being indicted on child abuse charges, but has not been heard from in weeks.  "He's in a type of hyper-slumber", reports football analyst Michael Nespin.  "His body temperature has dropped considerably, and his heart rate is now around 19 beats per minute.  Kinda creepy if you ask me."  Prior to the confirmation of Peterson's corporeal dormancy, reports varied widely in regard to his whereabouts and physical or mental condition.  Suspended animation is now confirmed as the sole reason for his recent departure from the public eye.  Wattle stated that Peterson is using suspended animation as a means to shelter himself from public scrutiny, and to prolong his career by temporarily eliminating the aging process.  Peterson is expected to exit his torpor once the 2015 NFL season commences in full.

---
2.  RENTON, WA – Reports have surfaced that Drs. Benjamin Crowly and Arthur Stemver, team physicians with the Seattle Seahawks, came to blows in a dispute over the diagnosis of Seattle QB Russell Wilson.  Earlier this week, Wilson complained of aches and pains and a general feeling of malaise.  "I've been a doctor for 24 years, and I know the flu when I see it!" insisted Crowly.  "Poppycock", replied Stemver.  "Wilson is displaying all the classic signs of influenza, and I'll stake my professional reputation on that."  No charges are expected to be filed by either party.
---
3.  NEW YORK CITY, NY – The NFL, in an effort to eliminate the possibility of future ball tampering related to inflation pressure, has teamed with Spartan Tire Corporation for answers.  In a press release from the NFL today, it was announced that Spartan is in the process of developing an airless "next-gen" game ball that incorporates their patented run-flat technology.  The push for an airless ball came to the forefront following this year's AFC Championship Game after allegations surfaced that the Patriots deliberately or negligently underinflated footballs used in the game.  Other design changes are planned as well.  A modern Velcro fastening system will replace the antiquated football lacing used on current footballs – a proactive measure to remove the temptation for some malefactor to loosen the laces of a game ball during play.  The press release indicated that the design process is moving forward smoothly, and that an airless ball could be ready for game use as early as next season.
---
---
Related Posts You'll Like: