Maybe it's just me, but when so much is on the line in football, whether it's college ball or the pros, spotting a football by eyesight seems lame.  Inches are huge in football, yet the job of the head linesman and line judge in determining the exact location of a football after a play ends is really just a best guess.  Adverse conditions make their job even more difficult.  How is it possible for two mortal referees to accurately spot a football when it's blocked from view during, say, a goal-line plunge with the running back buried under a pile of players?  How can the officials correctly place the ball when there's thick fog or heavy snow messing with visibility?  Can't some kind of GPS system be implanted in the ball so the referees would always know a ball's true location?
With technology advancing so quickly in so many directions, you'd think this technology would have been perfected by now, but it hasn't.  Engineers and developers are getting closer to this reality however.  Researchers from Carnegie Mellon University and North Carolina State University are working with Disney Research in developing a system that tracks a football using low-frequency magnetic fields.  Previous attempts to track a football using high-frequency radio waves did not work well.  That's because high-frequency waves are absorbed by players and the complex setup of a football stadium.  Since low-frequency magnetic fields aren't affected as much by the human body and stadium surroundings, they may be the key.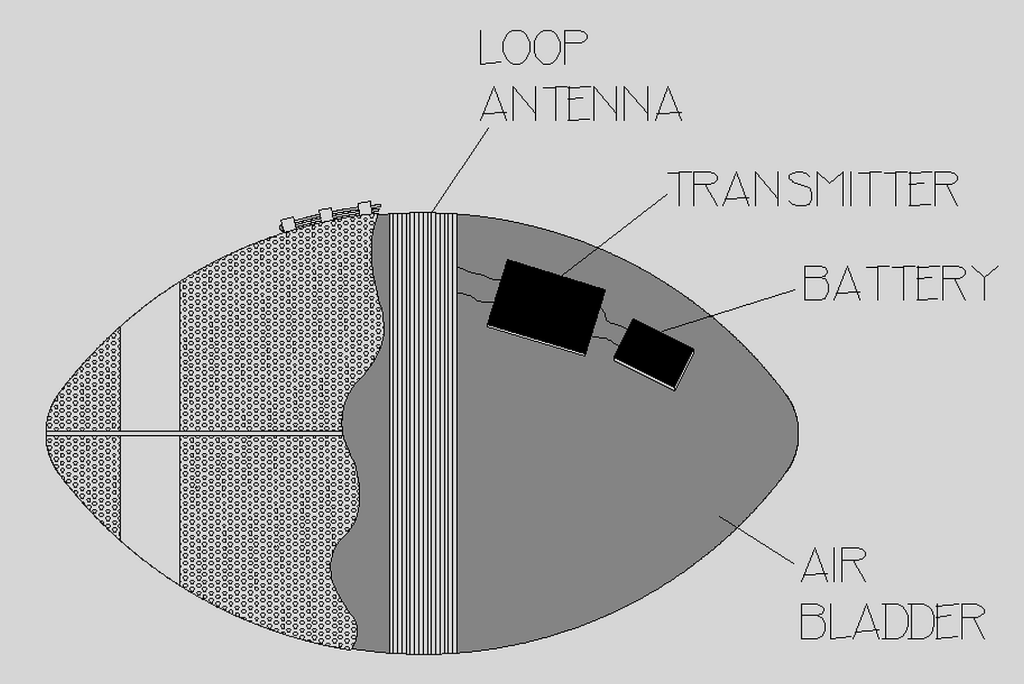 The way this technology works is to integrate a low-frequency transmitter into a football.  Signals transmitted from the football are captured by several antennas placed around the stadium to track its location.  The best part of the design is that the researchers were able to modify the football as required while maintaining the standard weight and size of a pro ball.  I.e., this ball could be used in an NFL game.  The researchers are still working on improvements to the system to refine its precision, but the design is already showing promise as a way to spot a football more accurately than possible by human referees alone.
[Source: Designfax eMagazine, July 2014 (reporting on the paper "Three-Dimensional Position and Orientation Measurements using Magnetoquasistatic Fields and Complex Image Theory" published online in IEEE Antennas and Propagation Magazine, June 2014.)]
Related Posts You'll Like: