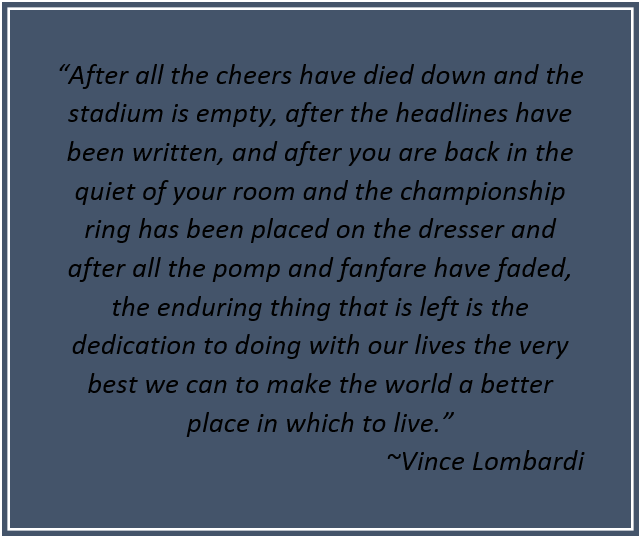 My sister-in-law shared a post she saw on Facebook from the Minnesota State High School League that reprinted a letter from a high school football fan.  The letter summarized her and her husband's experience at a local high school football game earlier this season.  The football game happened to be hosted by the small school I attended as a youth, St. Clair, and is the same school both of my kids went to.  The letter made me think about football integrity.  Like life, there are two distinct paths to choose from.  The difference in attitude can be subtle and overlooked, but the effects are significant.
For many people, football is about dominating your opponent.  A cheap shot is acceptable as long as it slips past the referee.  Emphasis is placed on the individual and shouts "Look at me!"  But a better way to treat the game is as a celebration of life.  It's joy found in excellence, in finding beauty in a well-executed play, or feeling exhilaration witnessing an electrifying run.  It is mentally awake, morally straight, brave, and reverent.
Your take on this letter may lead you down a completely different track, but no matter what, I know you'll agree that this letter is a refreshing piece to read.  And it made me proud to be an alumnus from this small school and part of its community.
As always, run to daylight.
~Randy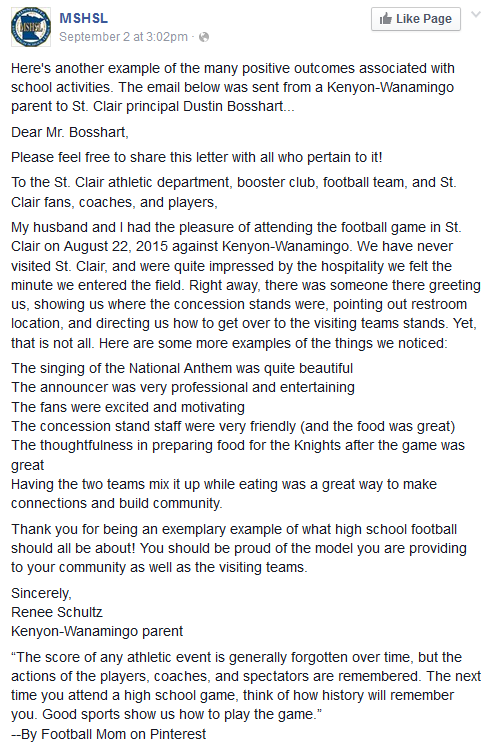 Related Posts You'll Like: