In 2014, I published a printable NFL wallet schedule in PDF format. It worked well. Every regular season game fit neatly on a standard 2" x 3-½" business card. But, although it was handy as a quick reference, it was difficult to read and flimsy when printed on normal paper.
This year I decided to create a similar schedule, but this time I commissioned a print shop. As before, the schedule lists all 256 regular season NFL games, but is now printed on sturdy 14pt matte-coated cardstock for durability. NFC games are listed on one side; AFC games on the other. The schedule is color-coded to quickly identify Monday night games, Thursday games, byes, etc. Printed dimensions are 3-½" x 6" size, but include two score lines to enable easy folding to a compact 2" x 3-½" business card size – perfect for your wallet.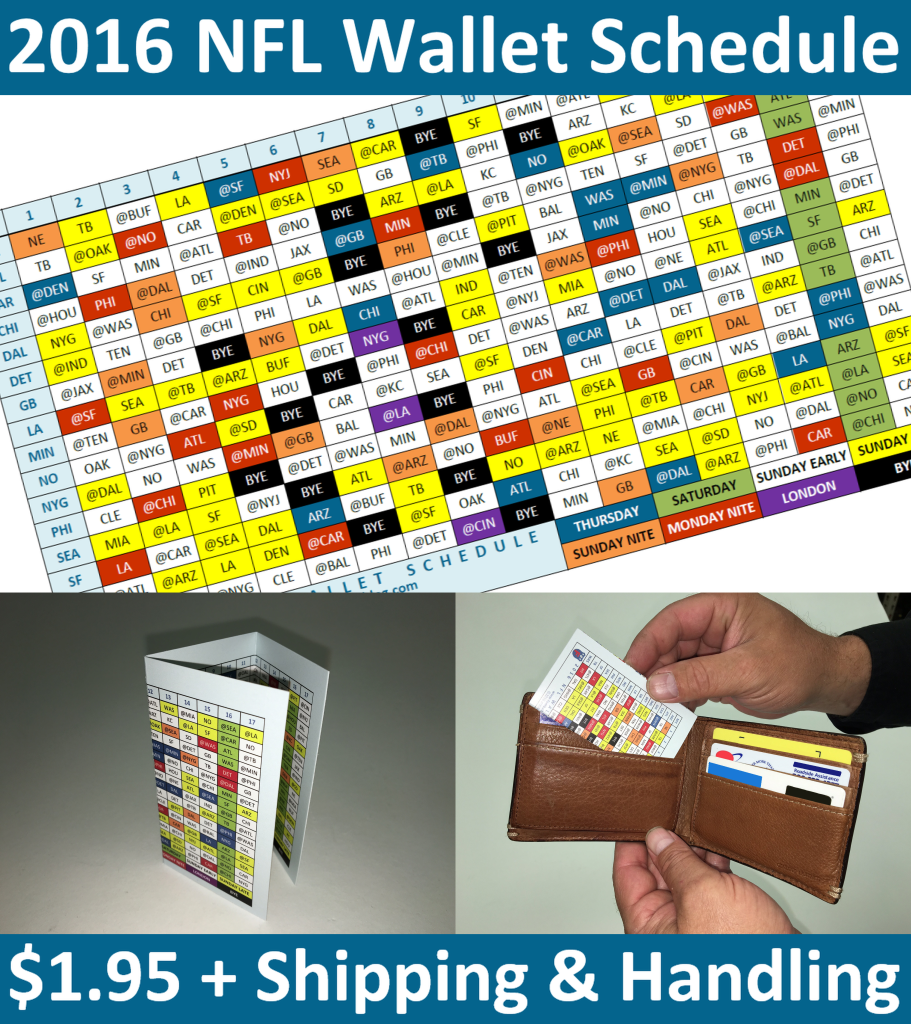 A 2016 NFL Wallet Schedule is only $1.95 plus shipping and handling.  If you would like a 2016 NFL Wallet Schedule, select the 'Add to Cart' button below.  (Payments accepted through PayPal only.)  Note: A nominal shipping & handling charge, and applicable sales tax (Minnesota only), will be applied at PayPal.  You will have an opportunity to review S&H charges and taxes before submitting payment.
Related Posts You'll Like: